Check out Shiloh's latest print book…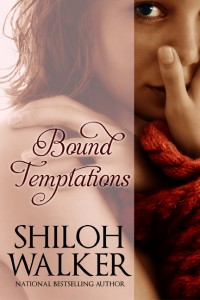 print duet featuring BEG ME and TEMPT ME
Beg me…there had been a time when those words made her burn with desire. But now, there was only fear.
Once, Tania Sinclair's life was almost perfect…But a couple of tragedies later, she's barely holding it together. A car accident took away her husband, and an attack from somebody she should have been able to trust has shaken not only her confidence, but it's also stripped away her fantasies and even made it painful to look back on her memories of her husband without fear.
Two years after her attack, Tania is determined to take her life back and the first step is taking back herself…her fantasies, her dreams, her memories.
Falling for your best friend's wife—never smart. Drake's watched Tania quietly for years, watched her…wanted her, knowing he'd never have her. First, she was taken. And then, that night two years ago—a night that still scars her, a night that's left bruises on her that still haven't healed. He does what he can, though, because he loves her too much not to. He's her friend, there when she needs him.
And now she needs him. She's asked him for a favor…one that just about blows his mind…
Warning: This book involves light bondage play, rape fantasy & role-playing. The acts between the hero & heroine are consensual, but they may not be ideal for all readers…
Contemporary spicy romance
She's a temptation he can't resist…
Roxanne 'Rocki' Monroe's life is full of secrets and hidden heartaches. Cole Stanton would love to heal her pain and chase away the ghosts of her past, but she's just a complication he doesn't have room for in his life.
It doesn't take Cole long to realize he's more than willing to let temptation get the best of him, more than happy to deal with complications if that's what it takes to get her.
What he has and what he needs are two different things…and what he needs is Rocki.